Eiffel Tower Drawing Project
I started this drawing at the base of the Eiffel Tower in January 2010. For as long as I sat, I couldn't fully capture the intricacies of the building. I professed the drawing unfinished, with the promise that with every subsequent trip to Paris I would employ another sitting. I intend for this to continue ad infinitum until my death, only after which the drawing will be officially complete.
This is the work-in-eternal-progress as it stands after 3 additional sessions: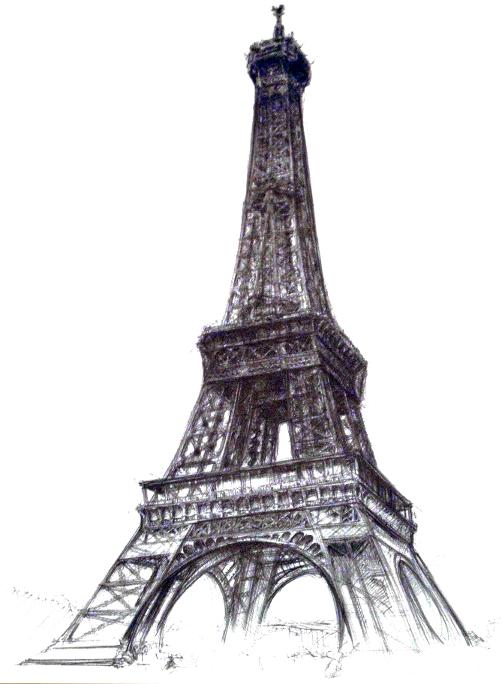 Ballpoint Pen on Paper, 18" x 10"